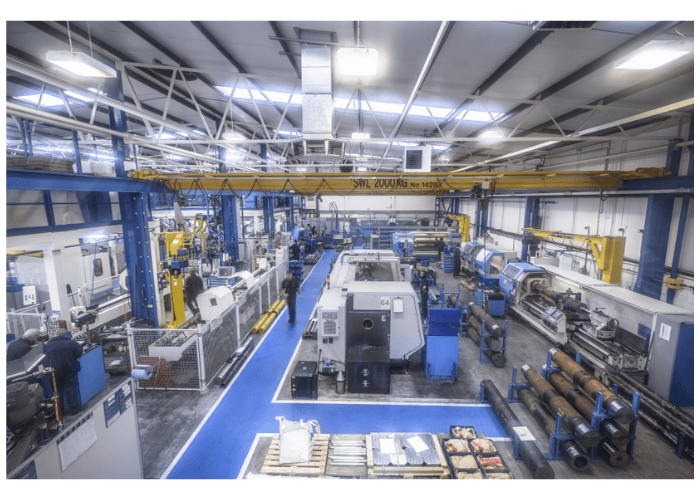 You outsource your CNC honing or other machining to a third-party specialist, you need absolute confidence that your machined components will meet exacting specifications, with no deviation from the exceptional quality for which your business is known. Outsourcing honing is a cost-effective and logical decision that reduces your long-term expenses and protects your brand's reputation for superior products; therefore, it's vital that your sub-contract partner matches your commitment to quality.
From the initial inspection to the final delivery, every step of the process must be carefully executed to safeguard the integrity of the goods. At Hone-All, a critical element in this process is enhanced packaging, which helps to secure exacting standards and streamline communication between stakeholders.
Securing Quality
At the forefront of quality control is our exceptional Goods Out team, whose expertise in identifying Foreign Object Debris (FOD) is crucial. FOD describes small debris or loose objects that have the potential to cause significant damage to manufactured parts during shipping.
By meticulously inspecting each product before it is wrapped and packed, the Goods Out team ensures that no contaminants or foreign materials compromise the final product. By conducting a rigorous inspection process, the team perform an essential quality control measure to ensure that only pristine goods are sent for delivery.
Ensuring Transparency
To address any potential issues raised by couriers or customers, photographs are taken during and after the wrapping and packing process. These images are unequivocal evidence that all machined parts are in optimum condition when prepared for dispatch and that they are packaged securely to prevent damage.
By capturing visual evidence of every step of the process, we ensure transparency should queries or concerns be raised and showcase our commitment to quality.
Documenting Quality
Enhanced packaging goes beyond the physical protection of machined parts; it also includes a comprehensive documentation trail, including delivery notes, quality certificates, and material certificates, which are meticulously prepared to accompany each shipment. Documentation serves as proof of quality and compliance with regulations; and in most cases, the documents are automatically sent to customers for their records.
The attention to detail in our documentation reinforces our commitment to quality and provides customers with confidence that their finished product will meet or exceed their expectations.
Seamlessly Communicating
Effective communication is vital throughout the inspection and delivery process. The Customer Induction Questionnaire plays a crucial role in streamlining communication: by collecting essential information about customer preferences, delivery instructions, and potential shipping concerns, the questionnaire enables us to tailor our packaging and delivery approach to eradicate the risk of damage.
Seamless and transparent communication with our customers ensures that their expectations are met, and potential issues are proactively addressed, and instills confidence that all of our precision machined parts will arrive in pristine condition and to the exact specifications requested.
Get In Touch For More Information
To find out more about our CNC honing, or other precision machining services, or to chat to us about your next machining project, please call Hone-All today on 01525 370666 or send an enquiry to our team.