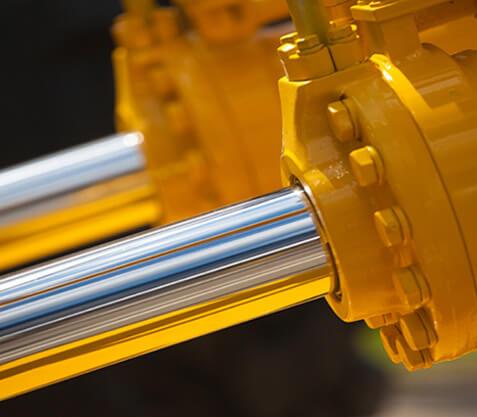 In today's world, quality can sometimes be sacrificed due to budget constraints. When competition is fierce, or the deadline is tight, it's a case of looking for any way that pennies or time can be saved.
Often proven to be a false economy, going for the cheaper option will usually end up being more expensive in the long run as many companies found out during the off-shoring phase. In reality, the cost difference between quality and "it'll do" often isn't that much. However, these things can be very hard to calculate.
So, when we talk about 'quality', what do we actually mean? And how can it help to save money?
Customer Satisfaction
Customers are often discussed as though they live on a different planet and have a formal, distant interaction with a company.
Yet we all know that this is nonsense.
Customers are the company, and disgruntled ones can break a business. In the era of social media, there is nothing discrete about poor quality. If a product fails, it is splashed over the internet in a heartbeat.
The problem is, one poor quality product is enough to damage the image of an entire brand. It's a shame, especially with so many companies working so hard to do their best in a truly competitive environment.
Taking care of the small details is something that customers immediately notice, can relate to and appreciate.
Reliability
There is nothing worse in a project than a vital component failing to perform. When that component includes a deep precision hole or a carefully honed metal surface, reliability is everything.
Thankfully, when companies invest in innovation and state-of-the-art machining, reliability is guaranteed. If companies continually invest their returns into improved processes, better machines, training, and development, everybody benefits from increased quality.
Timing
That most troublesome of variables in any project, timing is something we all care about. Even with an unlimited budget, a project can be thrown into chaos if a part is not ready on time.
From a CNC machining or deep hole drilling perspective, timing is down to two types of quality.
The first is the quality of the management of the machinery and engineers. If the workshop has the equipment, the teamwork and the skillset, then timing is not an issue. This can be something as simple as recognising when a machine needs a tweak so that time is not wasted by having to repeat processes.
The second is effective process controls. When servicing is up-to-date, machines are running with the speed and efficiency of a finely tuned engine, processes are effective, and paperwork is organised, everything runs smoothly.
Planning
Quality often comes down to planning. This is something that starts at the quotation stage. All the things that have been mentioned in this article – customer satisfaction, reliability, and timing – are ultimately related to quality planning and ensuring that you look at the whole job, not just your own requested process, and this will guarantee that overall project planning is accurate.
Getting it right in phase one can save many headaches, and unexpected costs, further down the line.
Effective project management.
The demands of time and cost factor strongly in the mind of any buyer, yet these variables can be a challenge to accurately calculate. Quality is intimately linked to both time and cost.
In our experience, it's simple. Get project requirements right the first time, and you'll avoid quality issues for the customer later. This means thorough and accurate contract review at the quotation stage, investing in the best and most reliable machines, listening to customers, and keeping your engineers happy, fully-trained and up-to-date.
For more information, please download our free guide. Alternatively, give us a call and one of our team will be happy to discuss how to balance overall quality with budget restraints.