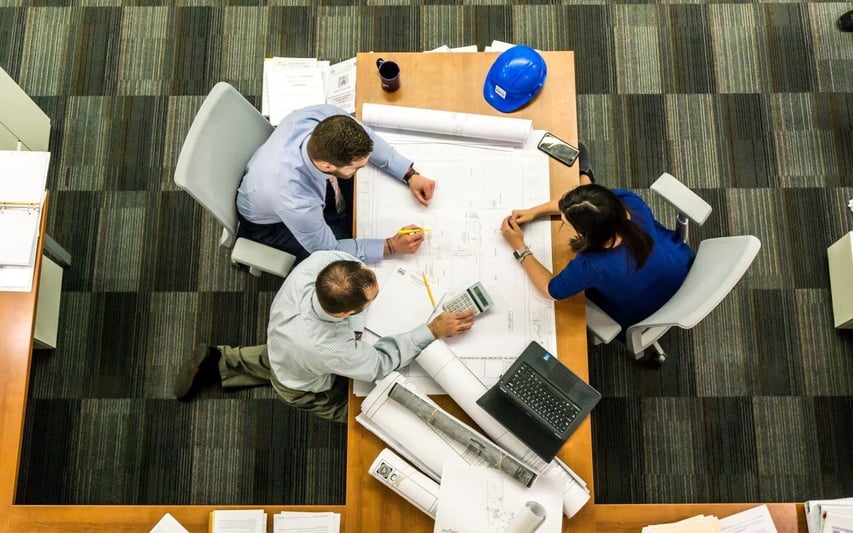 Outsourcing – already a familiar concept in IT and payroll – became a popular option in manufacturing following the 2008/9 recession, and the trend has persisted since, with many engineering companies recognising that outsourcing can bridge the skills gap as well as keeping costs low, improving turnaround times and boosting profit margins.

If you're considering outsourcing your business's precision engineering needs, here's a summary of the advantages of entrusting your project to our team of skilled specialists:
1) Plugging Gaps In Skills By Sharing Expertise
There are a great many faces to engineering, so the most successful and profitable companies shape their reputation based on their specialist skills in a limited number of areas. Rather than trying to be experts and doing everything competently instead of proficiently, manufacturers can focus on ensuring they have the talented and qualified personnel to carry out a more focused range of tasks – meaning that gaps in the service provision can be easily overcome by outsourcing work to a partner instead.

Drawing on the expertise of other businesses also eliminates the need for an expensive training programme for colleagues and reduces the need to call in temporary staff to plug the gap in knowledge.
2) Access To Cutting Edge Technology
Specialist machining equipment, used for deep hole boring or gundrilling for example, can be a costly investment, especially if they only receive occasional use. New, sophisticated equipment means having to train personnel in its use and, unless regularly utilised, represents questionable return on investment. Combined with this is the immense volume of tooling required in order to cover a full range of sizes. Outsourcing the work to a specialist can be a more affordable option, plus you have the reassurance that the engineering is being carried out by experts who are always going to ensure the task is completed to a professional standard, using only cutting edge technology.
3) Increased Productivity, Lower Costs
A smooth, free-flowing production line is essential in engineering to ensure your business meets its deadlines. Workflow operates most efficiently when personnel are designated specific tasks, rather than being expected to switch between jobs, enabling them to remain focused and productive.

Outsourcing specialist tasks is an effective way to streamline your business, reducing the need for colleagues to multitask and struggle to meet deadlines.
Choose Hone-All For Outsourced Precision Machining
At Hone-All we offer outsourced precision drilling, honing, CNC turning and deep boring for any manufacturer that seeks high standards of expertise and professionalism, without the need to purchase prohibitively expensive equipment. Our in-house services guarantee complete control over the quality, cost, and timescale for any job, no matter how small! Give us a call on 0845 5555 111 to find out how we can support you and your clients' requirements.
Image source: Pixabay