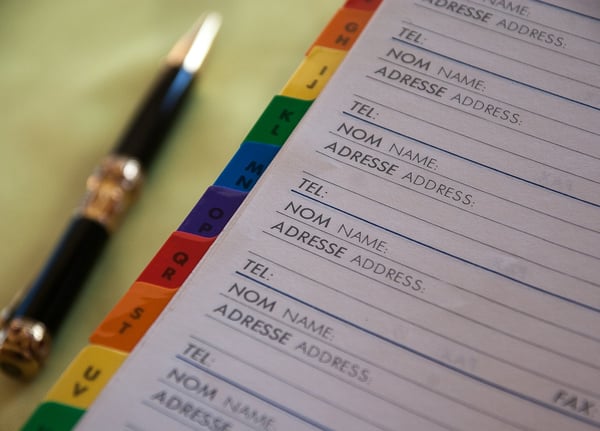 The Corona virus crisis has highlighted how important it is for us all to work together - albeit at a distance. In British manufacturing, this has meant pooling our collective knowledge and resources across hundreds of miles and awkward, rolling restrictions on movement to create the best possible response to the biomedical engineering challenges created by the pandemic. Complex, vital machines, such as ventilators, brought together experts from sectors as varied as precision automotive engineering and clinically rated metal finishing in response the call to action from the Government and the need of the whole population.

For decades, the UK manufacturing industry has been represented by a huge variety of trade associations and support bodies and the thousands of engineering and service directories you can be listed upon is mind blowing! It is also extremely divisive, often expensive, and hugely confusing to navigate to find exactly what you need quickly.
During the pandemic and the Ventilator challenge we saw what could be achieved through collaboration rather than competition and for the first, fabulous time in way too long, UK manufacturing was at the forefront of the media and the public's hearts and minds.
Industry recognised how vulnerable our supply chain was when international freight and movement of goods and people became impossible and the subject of onshoring or reshoring again came to the forefront of our strategies.
Additional websites and directories were created such as www.UkMfgUnite.co.uk and www.reshoring.uk to try and capture this new desire for strengthening and uniting the UK supply chain. Others were created such as the Governments own by Crown Commercial and Covid specific sites for PPE networks etc.
Unfortunately, again – despite some of these being hugely positive, business generating, and influential, these were still not a unified response to what the country, the manufacturing industry and our supply chains really need – a United Directory which brings us all together for one common purpose - to ensure that the UK has a strong, resilient and all-encompassing, robust supply chain at a national level to protect from future pandemic effects or other potentially imposed trade restrictions.
Hone-All has always championed and promoted connecting companies, shared contacts, and utilised personal and professional networks for the overall benefit of UK manufacturing. We believe if we look after our industry, it will look after us in return. Alongside this, we join these new trade directories and associations to attempt to continue the momentum and collaboration we saw over recent months, the relationships it created, and the lifesaving results it achieved.
But how do we all unite? Could this idea be taken further by a national body? Could UK engineering and manufacturing be brought together into a single, central registry to track and broker engineering skills, material sourcing, and expertise? Here's why we'd love to see a giant UK manufacturing directory created.
Everything in One Place
In many ways, it's surprising this idea hasn't come along before. British engineering often suffers from compartmentalisation and fragmentation of core services.
While this is somewhat inevitable with so many specialists working under one overarching umbrella, contact details or specialised services can often be tricky to find unless you know what exactly you are seeking. A centralised, targeted directory allows you to find smaller, better-fitting companies for what you need, as well as links with local manufacturers you might not have ever discovered unaided.
Streamlined Supply Chains
Too often, manufacturing supply chains suffer from sub-par weak links, unnecessary steps, and distant, expensive sourcing. By providing the full picture of what's truly available, a United supply directory could speed up processing and distribution while making sure every buyer picks the most appropriate choices for every stage of making their product in question.
Categorical Search Criteria
A search engine is one of the most powerful digital tools we currently have - yet internet trawlers are surprisingly haphazard when it comes to directing manufacturing procurers to where they most need to go. By building a better, field-based database of manufacturer listings that includes their sector, location, contact details, and interests, search, selection, and contact times could potentially shrink procurement times from weeks to a mere handful of days or even hours.
But How Do We Unite?
We've seen how uniting as a country works, how collaboration over competition results in success and we've seen a whole new level of adaptability and agility from our UK manufacturing companies.
So, let us work together. Approach your representative trade bodies, request your Government backed associations and panels to fight for what we know works, for what we need and believe in – a united supply chain for the United Kingdom. Let us collaborate to conquer the risks we've been exposed to and ensure we can protect ourselves, our companies and our country no matter what this next decade throws at us.
Image source: Pixabay