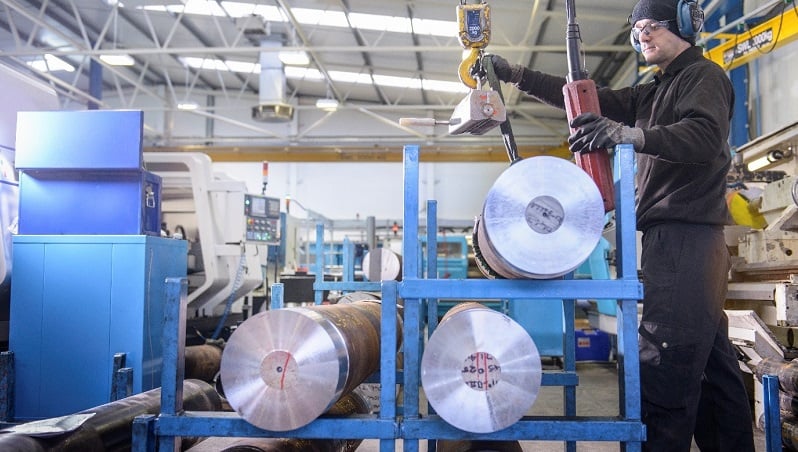 Manufacturing enterprises within the engineering footprint remain the largest economic contributor of the engineering-based industries, generating £156.1 billion GVA (or 9.3% of the GVA for all industries) in 2015. Indeed, in 2016 almost half of the engineering footprint turnover came from manufacturing (46.5%).
Just over a quarter of the 2.55 million registered enterprises in the UK are in the Engineering sector.
And yet, in comparison, there are only a handful of companies providing specialist services, and even fewer who carry out all those specialist services in house.

Hone-All – Why So Special?
Hone-All has always responded to customer demand which has resulted in them progressing and expanding from simply offering a sub-contract honing service in the beginning to now offering a fully managed, outsource solution to businesses requiring tubular components including material supply.
The services they supply are uncommon and demand a high level of knowledge and technical expertise which is simply not taught in colleges due to the high cost of the equipment and lower demand than for other more familiar services like CNC Milling.
So, let's take a look at the specialist services:

Deep Hole Drilling
Technically, a hole becomes a deep hole when the depth or thickness of the material is ten times greater than the hole's diameter. One of the major concerns during deep hole drilling is 'drill wander', where the drill wanders off-centre. Drill wander of 1mm per metre length is the accepted industry standard, but at Hone-All Precision we try to keep any wander to a minimum. There are several ways this can be achieved - for example, we use contra-rotation of the billet to the chuck. In discussions with the client, we can drill from both ends, whereby any drill wander is in the centre of the piece. This is usually acceptable if the bore is for weight reduction, fluid or air flow.

Deep Hole Boring
Although a dictionary might give you a similar definition for drilling and boring, in the machining world they are not the same and use completely different tooling systems. Deep hole drilling uses a carbide tip on the end of a fluted shaft whereas deep hole boring requires a tube and head assembly with bearing pads and indexable cutting tips. Deep hole boring usually starts where deep hole drilling leaves off at about ø25mm and the lengths that can be drilled are much longer – in some companies up to 12 metres in length although at Hone-All, we can deep hole bore up to 3 metres in length.

CNC Honing
CNC honing is used to finish the size and form of a machined surface by the use of abrasive machining technology when tolerances and surface finishes cannot be achieved by conventional machining methods. Some of the specialist applications undertaken using CNC honing are the finishing and polishing of cylinders for petrol and diesel engines, hydraulic cylinders, drilling collars for oil and gas rigs, and air bearing gears and spindles.

CNC Turning
Modern CNC turning is a highly specialised area of precision engineering development. Where 50 years ago, a single lathe operator could spend hours with a micrometer and callipers to produce a single piece of work, CNC lathes can produce large numbers to extremely high tolerances in a fraction of the time. This service is more common within the engineering sector with many companies utilising a wide range of lathes with varying degrees of complexity and capacity. For Hone-All, CNC Turning enables them to finish machine the components on which they have produced high quality bores through their other specialist machining services.

Find Out More
Hone-All Precision is an established engineering company that provides high-quality drilling, boring and honing solutions at competitive rates and lead times. If you would like more information on how we can help to deliver your project on time and on budget please download our free booklet, The Guide to Deep Hole Drilling, Boring and Honing Costs, by clicking here.