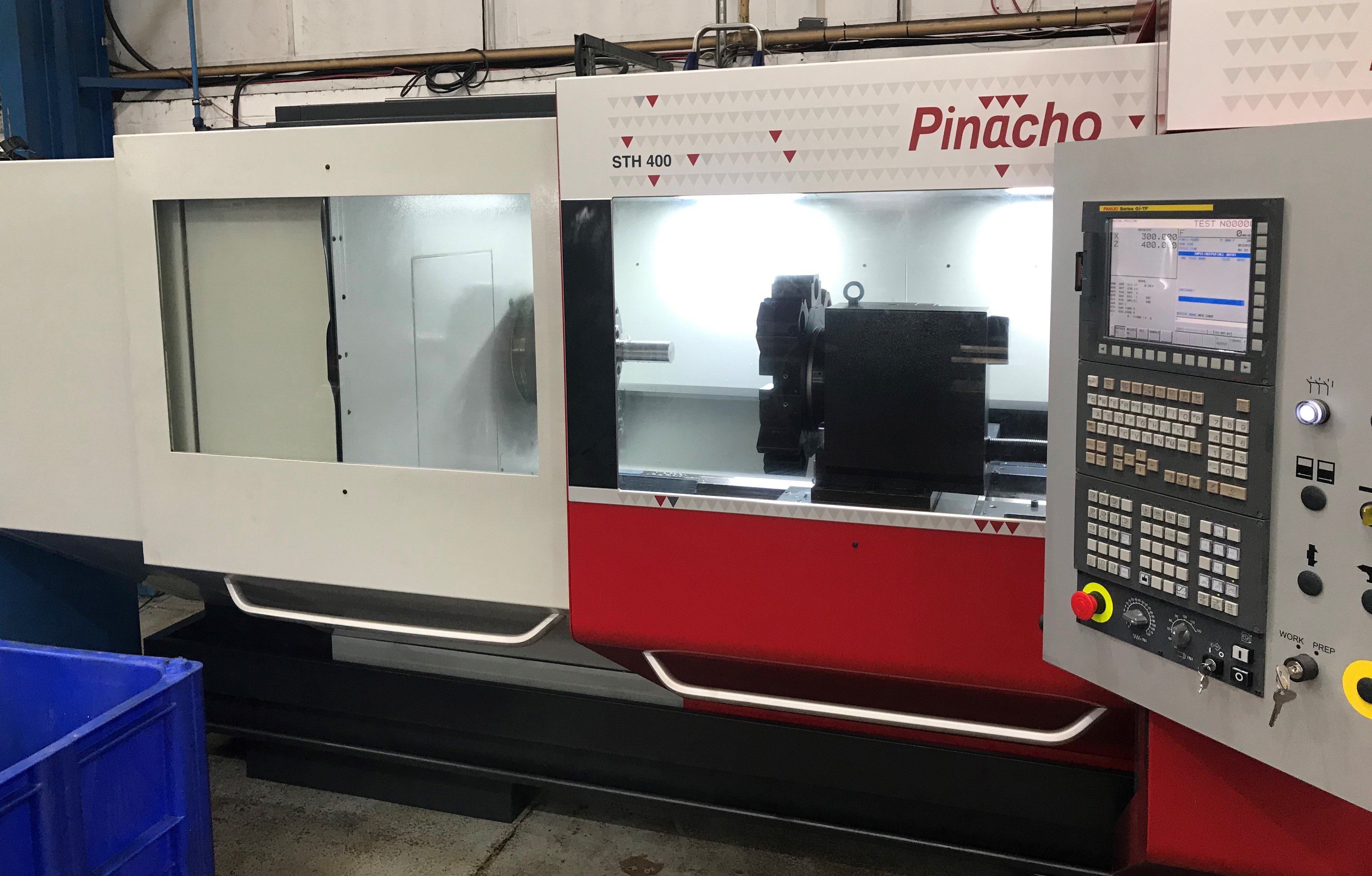 During a tough time for many businesses – ourselves included – it's often the little things that help us see the bigger picture and sustain our optimism about the future.
Some of you may recall the new Pinacho STH 400 flatbed CNC lathe we announced on our blog back at the end of January? (Just three months past but it seems so much longer ago now!)
Well, the good news is we have recently had the brand-new Pinacho installed and calibrated at our workshop by the T W Ward CNC team. Despite us expecting delays due to the lockdown, the STH 400 Horizontal Turning Centre was delivered on schedule and assembled on site while maintaining full social distancing practices! It's a great achievement for the T W Ward CNC team and we are extremely proud of our new investment.
The 3 metre CNC lathe is equipped with the latest Fanuc control systems, and we are already putting it through its paces in response to the increased demand from the food manufacturing industry. This latest acquisition is one of several capital investments we've made over the past year, aimed at increasing our capacity and project delivery speed, and allowing us to undertake a broader range of projects for our customers.
Working within the latest regulations, requirements and recommendations during the lockdown, we are still taking orders, providing our excellent service standards and maintaining our usual responsive delivery schedule despite the current challenges.
Our team has been amazing in their commitment, their reliability and in working with us to ensure everyone is safe at all times and yet still allowing the business to respond to the urgent requests we are satisfying daily for medical and hand sanitiser production equipment.
If you'd like to discuss an ongoing project or find out more about the Pinacho STH 400, please send us a message through LinkedIn, e-mail us on sales@hone-all.co.uk or call us on 01525 370666. We hope to hear from you soon but until then, please stay safe and well!