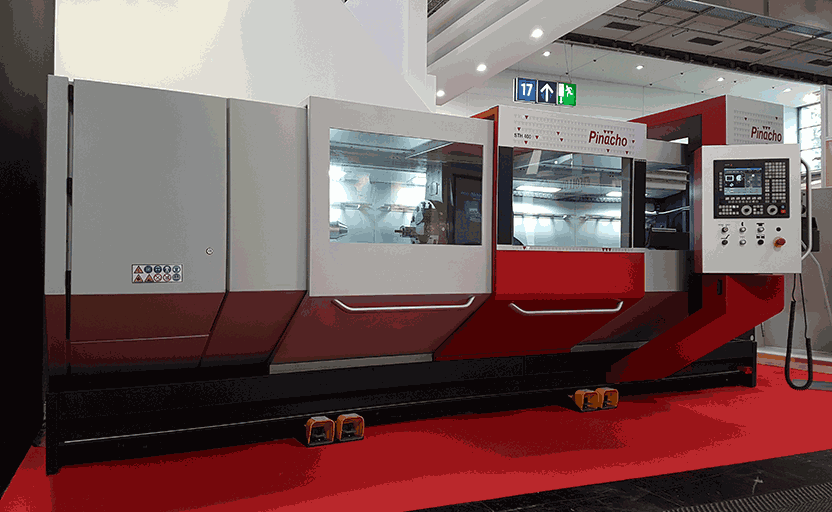 Investing in new equipment is always an exciting and busy process. As part of our planned expansion and improvement plan in 2020, we are delighted to announce the arrival of our next Pinacho 3 metre CNC lathe, which is scheduled to arrive in our workshop within the next few weeks.
The new lathe will increase our project capacity and delivery speed, and also allow us to take on a more diverse range of assignments – especially within the aerospace sector.

Market-Leading Quality
In 2018 we invested in a heavy-duty 2 metre Pinacho STH parallel lathe and since then we have collaborated closely with Pinacho and T W Ward to include additional features and improved capabilities on the machine and we've been blown away by its reliability, accuracy and throughput. As a result, we have been able to include and expand upon these features on our new 3 metre machine ensuring this machine will further enhance and expand our quality offering to our clients.
Each lathe is engineered from the highest quality materials, with durable cast iron castings, and F155 grade carbon steel used for the bearings, spindles, gears, and ground beds. Like all Pinacho lathes, our new unit was manufactured at the Pinacho workshop in Spain and is CE marked to show compliance with all EU safety and engineering standards.
The FANUC 0iTF CNC operating system gives us a level of control that is hard to match with other software. The control systems we have chosen for our new lathe include the latest drivers, control software and servomotors – providing our team with unparalleled accuracy, repeatability and automation options.

Specifications
Model: Pinacho STH 18 horizontal flatbed CNC lathe
2x Axis
Centre distance: 3000 mm
Spindle bore: 155 mm (upgraded from the standard 105 mm)
Swing over bed: 402mm
Control system: FANUC 0iTF
3x speed variable drive > 2800 rpm
2x speed Baruffaldi gearbox
Three steel jaw chucks
Boring bar support for cross slide
Extended boring bar tool holder
High chip removal rate

Find Out More
We are expecting our new investment to be ready for service by the middle of next month, so watch this space. Many thanks to the team at TW Ward CNC Machinery, of Sheffield, for their excellent support and customer service throughout the entire process. If you would like to know more about the new lathe or discuss a project, please don't hesitate to call us on 0845 5555 111 or e-mail us at sales@hone-all.co.uk.