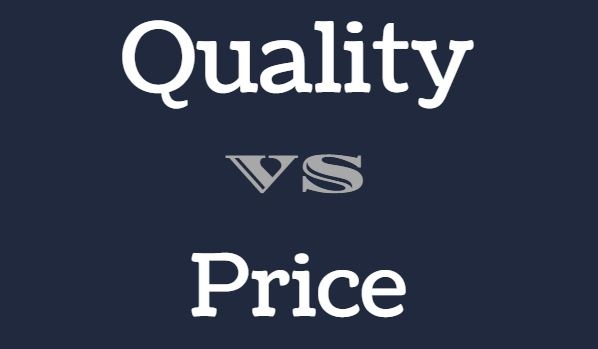 What difference does it really make to choose cheaper, lower quality industrial rollers over higher-priced, higher quality alternatives? Manufacturers are under two pressures: Firstly, you need to complete your project to your customer's satisfaction, meaning that every component must meet the required standard of function and composition. Secondly, you need to complete the project as quickly and as cheaply as possible, in order to deliver within timescale and budget.
There is sometimes a direct conflict between the two requirements, so it makes sense to look for areas where savings can be made. Industrial rollers are a candidate for this. Cheaper rollers frequently look the same as higher-priced components, have the same function and are made of the same material. Furthermore, they are often available in high volumes on a faster turnaround.
What then is the dilemma?
Enhanced Standards For The Aerospace Industry
Unfortunately, not all of the cheaper rollers out there meet the highest manufacturing and quality standards. This does make a difference when it comes to performance and the life of your components and machinery. It isn't that cheaper rollers aren't compliant with manufacturing standards, but often they don't attain the highest possible levels of quality or longevity.
Most reputable industrial roller suppliers will meet ISO 9001. However, for the Aerospace Industry, additional quality standards are needed. In Europe and the UK, these standards are enshrined in regulation EN9100, harmonised with the equivalent AS9100 in the USA and JISQ9100 in Japan. These take 9001 standards as their base and enhance their requirements for manufacturing quality, safety and reliability in all areas. The enhanced standards affect every step along the supply chain, from sourcing of materials through to manufacturing and testing. There is no margin for error when manufacturing aerospace components, and these are the unrelenting standards demanded by big aerospace manufacturers such as Rolls-Royce, Boeing and BAE.
For other industries, these standards aren't a legal requirement, but at Hone-All we believe they make all the difference in ensuring the best quality products. We manufacture all our industrial rollers to EN9100 standards, as well as ISO 9001.
What Difference Does Enhanced Quality Make?
You may ask why this is necessary and whether it simply doesn't add additional expense to our manufacturing process. Our answer is; yes, it is necessary and the additional quality creates enhanced value by extending the life-cycle of each component. This is why: As a roller turns it generates vibration and heat energy. This is reduced and contained through dynamic balancing and product inspection. This stage is important, because when a component becomes unbalanced, the additional vibration reduces the efficiency of the application, while increasing the risk of component failure. Not only does it make faults and replacements more likely, but it also increases the chance of secondary damage to other components in the equipment.
EN9100 enforces extremely rigorous testing, traceability and inspection protocols for all components, to eliminate the risk of failure. 9001 compliant products also need testing, but the process is not as demanding. We choose to follow EN9100 procedures for all components, irrespective of the sector. This accounts for the quality difference you see when using Hone-All components in your application.
Due to our quality requirements and standards, they have a longer working life, need replacing less frequently and work more efficiently, thus costing you less over the long term.
The Industrial Roller Guide
To find out more about industrial rollers and how to get the best value, click here to download our Industrial Roller Guide. Written by our engineering team here at Hone-All, the new eBook explains how industrial rollers are made and how to go about getting the best deal for your application.