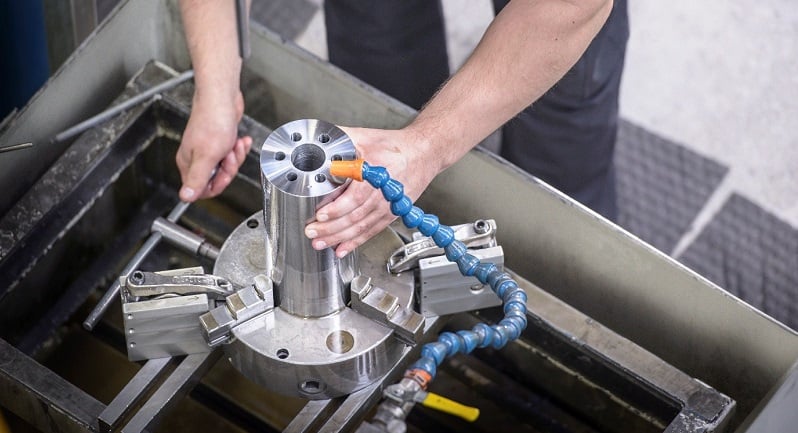 Whether you're manufacturing cylinders for use in engines, hydraulic systems, or industrial machinery, it's crucial to make sure that they are reliable, function smoothly, and stand the test of time. That means ensuring that their surfaces are honed. In this article, we'll examine how honing is used in cylinder manufacturing and who you can turn to for help with the process.
What Is Honing And Why Is It Essential In Cylinder Manufacture?
Honing is a process in which an abrasive 'stone' is used to refine the surface of a bore. It can be carried out manually, but today's precision engineering companies often use computer numerical control (CNC) honing machines. While honing can be used to smooth surfaces, it can also be used to create specific features such as a crosshatch finish, often used in automotive applications – and it's this process that needs to be carried out when manufacturing high-quality cylinders.
When the internal part of a cylinder has been honed with a crosshatch pattern, the surface will retain oil more effectively. The oil will lubricate the engine's piston rings, minimising the friction that occurs when the pistons come into contact with the cylinder wall.
Not only will this make the piston action smoother, but it will also extend the cylinder's life and minimise the chance that it will suddenly fail. Therefore, honing your cylinders properly will boost your products safety credentials, and reduce the amount of money you need to spend on cylinder repairs or replacements.
How Simple Is It To Find A Precision Engineering Company With Cylinder Honing Capabilities?
Despite the fact that cylinder honing is such an important process, there are very few British companies with the equipment and knowledge to perform the task to the exacting standards required by specialist industries – such as the aerospace sector. It can take years to become a honing expert and even if you opt to utilise CNC honing techniques, you'll need a bespoke CNC honing machine and a technician with the skill to operate it effectively.
As a result, it pays to work with a precision machining company that is passionate about honing, such as Hone-All Precision. We have always specialised in CNC honing and, while our service offering also now includes CNC turning, deep hole boring, deep hole drilling, trepanning, tube manufacturing, and more, we still hold the process close to our hearts. We carry out honing for leading companies in a host of sectors, including the hydraulics industry.
Find Out More
To find out more about our cylinder honing services and discover how working with us could benefit your company, call us on 01525 370666. You can also send us a message using our online contact form.