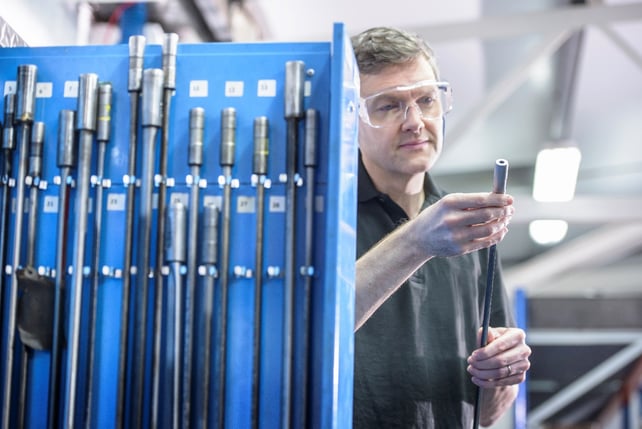 Injection moulding is a widely used manufacturing process in industries as varied as automotives, pharmaceuticals, agriculture, and food production. To produce high-quality injection mould tools, precision drilling of deep holes with a high length-to-diameter ratio is often necessary, which is why CNC gundrilling is often chosen.
In this article, we'll explore four key benefits of gundrilling in the injection moulding tooling process.
Deep Hole Drilling For Complex Moulds
A key advantage of gundrilling is its suitability for creating deep holes with a high length-to-diameter ratio. In injection moulding, intricate moulds often require cooling channels and other complex features, so deep holes play a crucial role in regulating temperature during the moulding process. CNC Gundrilling allows engineers to create precise, deep holes that promote efficient cooling, contributing to better-quality moulds and shorter cycle times.
Accuracy And Precision
Gundrilling utilises a single-fluted tool that guides coolant through the centre of the tool, which is effective for the evacuation of swarf, maintaining the straightness of the hole, and minimising the risk of deflection. This helps to achieve exceptional hole accuracy, ensuring that moulds are manufactured to exacting specifications for consistent, high-quality end products. Accurate holes are essential to achieve uniform moulding, reduce waste, and streamline production processes.
Enhancing Surface Finish
As well as producing highly accurate holes, gundrilling enhances the surface finish of the holes by employing an effective cutting action with a continuous flow of coolant to flush out swarf and debris. As a result, the internal surfaces of the holes are smoother, reducing the risk of imperfections or excessive wear during injection moulding. Improved surface finish contributes to the longevity of the moulds and the quality of the final products.
Versatility
Gundrilling is a versatile process that can be applied to a variety of materials commonly used in mould making. Whether you're working with tool steels, stainless steels, aluminium, or other materials, gundrilling can be utilised to achieve the specific requirements of each injection moulding project. Versatility is an important advantage for manufacturers as it promotes greater flexibility in material selection without compromising on drilling precision and efficiency.
Contact Hone-All For More Information
At Hone-All, we blend cutting-edge Computer Numerical Controlled (CNC) technology with the exceptional technical expertise of our team to gundrill holes in blocks, plates, and bars between 3mm and 25mm to a depth of 2500mm. Larger than that diameter range, we move over to deep hole boring but that can only be done on round bar.
For more information, or to request a free, no-obligation quotation, please get in touch with our excellent technical sales team here at Hone-All on 01525 370666 or send us an enquiry.