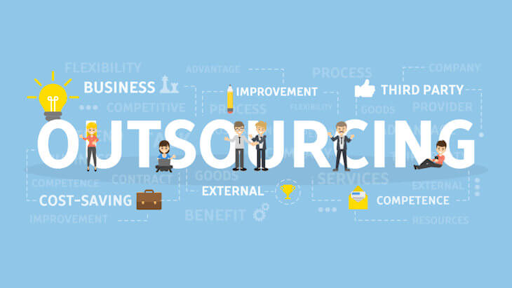 Production demands can often be met in-house; however, in some circumstances, it makes sense to outsource manufacturing to an outside expert. Outsourcing is a viable option when specialist skills or processes are required but a business doesn't possess the necessary tools, equipment, or expertise to deliver outstanding results, or it can be part of a long-term business strategy to cut costs and increase profits.
Deciding whether to outsource manufacturing is an important decision. On one hand, your business needs to maximise profits, so investing in specialist equipment or retraining staff may prove to be uneconomical. However, you also need confidence that your chosen partner will produce high-quality components for your products, as substandard work will affect lead times, cost, and your business's reputation.
Outsourcing manufacturing offers several important benefits for your business and your customers:
Minimising Capital Expenditure
Outsourcing specialist machining services removes the need for extensive investment in machinery, tooling and gauging, particularly when demand is uncertain or limited.
Streamlined Workforce
Equipping your employees with specialist skills requires expensive training and assessments to ensure they achieve the necessary standards. It can be more cost-effective to outsource specialist skilled work to an external partner. Although there will be a cost associated with outsourcing, it's easier to achieve healthier margins and profits.
Lower Labour Costs
In any business, labour costs should not exceed approximately 30% of gross sales, so being able to exert control over them can achieve valuable cost savings. It's more profitable to outsource specialist work than to transform your own workforce, and you'll also reduce overheads as you won't need to pay for sickness and holiday entitlement of any additional workers.
Plug The Skills Gap
As a successful manufacturer, you'll have a set of core skills at which you excel, but branching out can be challenging and expensive due to training and equipment costs. If extending your in-house capabilities, you also need to be confident that you can deliver consistently outstanding quality across your skillset. Outsourcing can allow you to focus on what you do well, while giving you access to a wider range of capabilities at a lower cost.
The Disadvantages Of Outsourcing Manufacturing
It's important to ensure you outsource your manufacturing to a reliable and trustworthy partner, as a poor choice could expose your business to these disadvantages:
Loss Of Control
Relying on another business to produce components or products on your behalf can mean that you lose control over the process, with lead times and quality assurance at stake. That's why it's vital to create a positive partnership with your chosen supplier, so that any problems can be quickly resolved in a simple phone call.
Communication Problems
Open and honest communication is essential if an outsourcing partnership is to work well. Tempting though it may be to opt for an overseas supplier who boasts low prices, the language barrier can cause confusion and misunderstandings which could affect product quality. Working with a UK business offers several benefits, including a common language and when dealing in critical lead times, a common time zone where answers can be obtained quickly.
Negative Business Culture
Unless outsourcing is responsibly communicated and managed, your own employees may feel less secure, leading to disengagement and lower productivity. Ensuring they understand their roles and responsibilities and the reasons for deciding to outsource such as focusing on core competencies etc. will motivate your workforce and avoid any potential anxiety.
Contact Hone-All For Outstanding Outsourced Manufacturing
To find out more about Hone-All's precision machining services and why they are the partner of choice for over 4000 customers, send us a message or call us on 01525 370666.