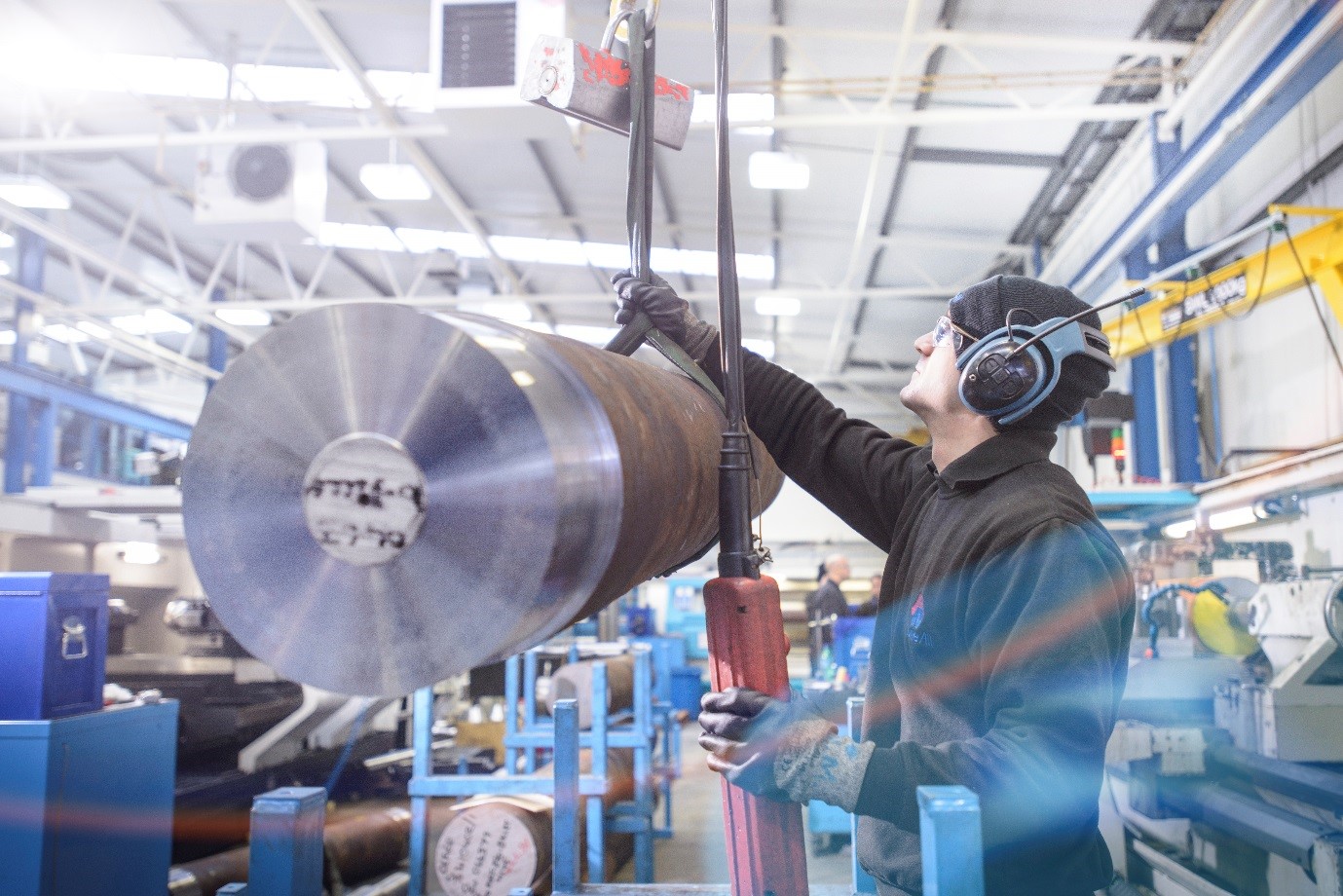 2020 was a year of great uncertainty for the UK's manufacturing sector, but the year proved that the sector will prevail, with businesses becoming increasingly accustomed to finding workarounds to obstacles and prioritising collaboration over competition. So, in 2021, what will be the main manufacturing trends to look out for?
Reshoring
The devastating effects of COVID and the endless uncertainties surrounding the Brexit negotiations resulted in many OEM's focusing and rebuilding their supply chains in the UK where components can be easily sourced, manufactured and delivered quickly and most importantly, safely and reliably. This is fantastic news for a World class manufacturing industry and we hope the lessons learned, and the momentum gained during 2020, will continue to be built upon during 2021.
Workplace Safety
While the rapid introduction of a Covid-19 vaccine is promising an end to the pandemic, it's likely that social distancing measures will remain in place throughout 2021. 2020 saw a raft of measures imposed on manufacturing facilities, including social distancing, sanitisation, and the restriction of site visitors. With these steps becoming part of Health and Safety Executive expectations, workplace safety in relation to COVID will remain a priority in 2021, so ensure your tried and tested procedures continue to be applied in full.
Movement In The Job Market
The Covid-19 pandemic impacted on manufacturing businesses to varying degrees. Some, such as manufacturers of clear acrylic panels and hand sanitiser, discovered an unexpected surge in orders that required additional staff; others, however, had to furlough workers or make the difficult decision to make colleagues redundant. In 2021, the continued impact of the pandemic, the cost of workplace safety, and fluctuations in consumer demand will continue to shape manufacturers' workforces, with a renewed focus on implementing technology to optimise work streams to compensate for the loss of staff.
More Reliance On Predictive Maintenance
Having to repair unexpectedly failed equipment can be catastrophic for manufacturing businesses, affecting output and damaging profits. Gradually, however, many manufacturers are switching to predictive maintenance strategies, a trend that will grow in 2021. Technology that constantly monitors equipment, detecting the earliest signs of a mechanical problem, enables plant managers to implement remedial action immediately before a major problem arises.
Greater Engagement With The Internet Of Things / 4IR
The Internet of Things (IoT) and 4IR have grown in stature and importance in 2020, particularly as businesses were forced to consider alternative ways of operating to stay afloat during lockdown. From remote access controls to automated production cycles monitored at a distance, technology has a major role to play in adapting manufacturing processes and improving access for diagnostics. The use of IoT, for example, can provide a way for technicians to identify problems and design solutions within equipment remotely, helping you access expert technical assistance and return your manufacturing plant to full operation more quickly.
What Does 2021 Hold For Your Business?
If you're looking to drive your business forward in 2021, speak to Hone-All today. We provide expert precision machining services, including deep hole boring, honing, and deep hole drilling, using the latest cutting-edge machining tools and methods. Our commitment to excellence ensures we achieve the best outcomes for our customers, so you can focus on growing your manufacturing business. For more information or a free quote, give us a call on 01525 370666 today.