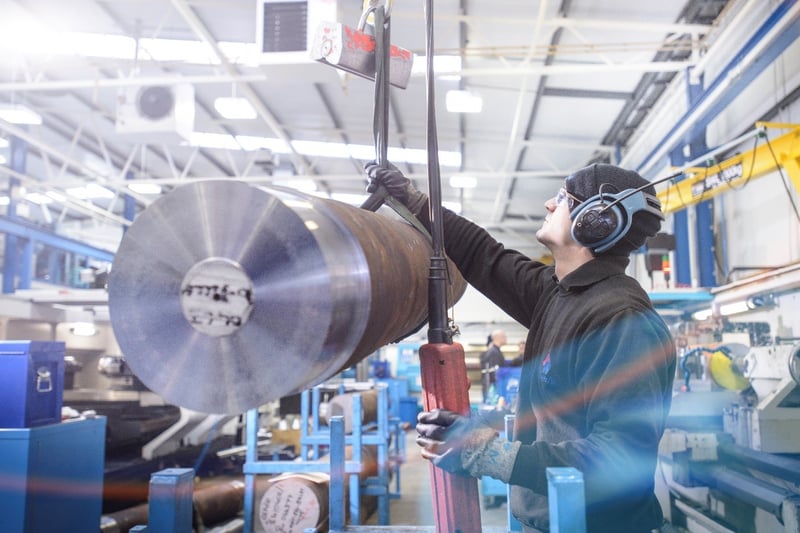 CNC honing is an excellent way to achieve tighter tolerances and better surface finishes on a wide range of precision machined components with a round bore. Here's a simple guide to this sophisticated process.

What Is Honing?
The honing process consists of stroking an abrasive stone within an internal, round bore. This abrasive stone acts as a tool travelling along a controlled path and the action results in the creation of a precision, polished surface.
Ultimately, the goal of honing is to refine a surface. This could involve achieving the desired size and tolerance, improving its geometric form, or changing the characteristics of the surface (for example, by applying cross hatching).
CNC Honing
CNC stands for "computer numerical control", and is a more sophisticated version of the classic honing process. Unlike in standard manual honing where the component is manually stroked along a stationary but rotating tool, in CNC honing, the tool rotates, moving in and out, while the piece of raw material remains stationary. With in-process gauging on some CNC honing machines, the need for continuous monitoring of size whilst machining is also removed.
Because of the difference in process, CNC honing can often achieve better results than classic, manual honing. You can mostly expect a more precise finish, with a far greater degree of accuracy and repeatability. However, there are certain components and finishes which can only be achieved by manual honing as CNC machines simply cannot replicate the amazing feel and sensitivity of the human hand!!! Also, manual honing is also the only option for extremely small batch runs or one-offs to ensure competitiveness for the customer.
The CNC honing process is an extremely specialised area of manufacturing. Although computers are involved, this does not remove the need for a skilled operator. Ultimately, a highly skilled operative must still be at the heart of CNC honing, or you are likely to achieve unsatisfactory results.
When Is CNC Honing Used?
Using a CNC honing machine has a number of advantages over other honing techniques. Set up is often a little longer but the need for manual labour for processing is removed.
CNC honing is used in a variety of industries and works particularly well in situations where close tolerance achievement is essential. Components such as bearings, fuel injectors, valve components and automotive gears are all common targets for the CNC honing process.
CNC honing can achieve high levels of precision, but also consistency. This makes the process ideal for long production runs, where accuracy is essential, and parts must be identical. A CNC honing machine, used correctly, will deliver identical results over and over again - one of the most important factors in the manufacturing process.
Learn More About CNC Honing
At Hone All, we have spent decades perfecting our knowledge and expertise within honing. Although we also specialise in other manufacturing processes such as Deep Hole Boring, Deep Hole Drilling, CNC Turning, Honing remains at the heart of our business, and we are always happy to discuss your needs and help you decide if CNC honing is the right process for you. Get in touch with us on 01525 370666 to talk through your project today!