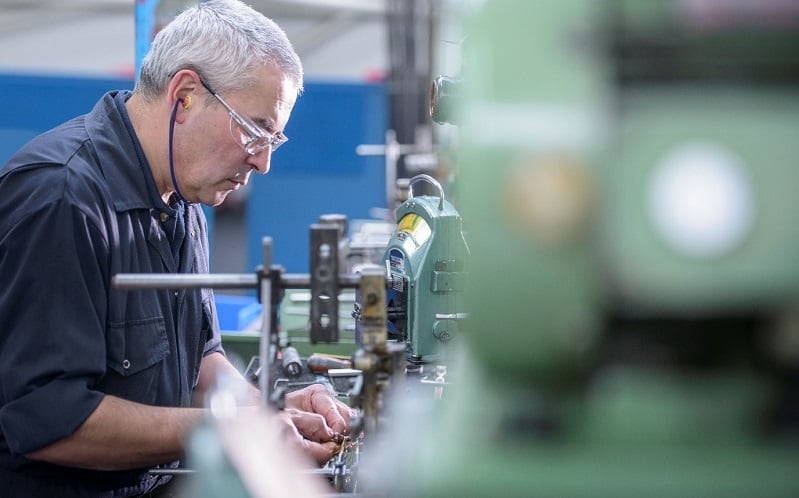 Metalworking brings you better results if you take a systemised approach to your components. Honing requires you to work with bore size tolerances of 0.0001" so precision is a necessity. With the right machine, fixturing, abrasive, and oil, you can improve your quality and cycle times and reduce costs and lead time therefore improving your competitiveness. Let's look at this in more detail:

1) Achieving Perfect Cylindricity
Cylindricity isn't always enhanced by quick honing speeds. You need to maintain low cutting pressure and velocity, removing only a little material at a time. Maintaining speeds that are slower than you'd use in grinding can greatly improve the quality of the finished part. The torque achieved by your abrasive's pressure against the cutting surface is one of honing's most important forces.
The back and forth action of the hone is equally critical, but your choice of grit size and abrasive type depends on your application and material. Rough honing unhardened carbon steel demands aluminium oxide, for example, while finishing cast iron or copper requires silicon carbide. Your choice of stone length is equally important - insufficient length and you might lose cylindricity.
2) Fixturing
Finish machined components can sometimes distort once removed from the restraint of the fixture, but if you focus on the right torque and push-pull-action, you should find it easier to achieve geometric perfection. Your fixture technique can prevent distortion. A spring collet can be used to improve the uniformity of your pressure, but you can also configure your fixture to stabilise the relationship between your centreline and the parameters of the finish machined part.
3) Choosing The Right Lubricant
Your lubricant is responsible for removing honing stock and heat during the honing process. Your stone wear ratio will tell you whether your lubricant is performing well. An inadequate lubricant will achieve an inconsistent bond structure and erratic abrasive grain wear. If you're seeing metal specks in your work, your oil isn't lubricating as it should. Of course, every industry requires its own lubricant, but in general, you should match your oil viscosity to your production volume needs and whether or not you're using centrifuges. Petroleum-based oils last longer than organics, but new, thicker oils have been developed to improve your shelf life and results.

The Right Tooling & Expertise
Well-chosen tools can improve your accuracy by as much as 200% and even bring down your price. A worthwhile honing machine will allow you to customise your tools for each application. Horizontal machines are easier to load, but vertical ones are more suited to handling shorter components. Whether you're choosing a manual or automatic process, if you rely on expertise and informed calculations, you'll find it easier to choose your tools.
When outsourcing your honing operation, you need a partner with the machinery, tools and expertise to carry out your projects within the precise tolerances demanded by you and your customers. You also need one who will add their knowledge and integrity when quoting to ensure that you are advised as to the most economical form of supply to reduce your overall costs and lead times. We will always offer this advice to ensure you benefit from our machining experience and achieve the best possible quality conformance for the lowest possible price.
For advice on how you can optimise your honing operation please visit www.hone-all.co.uk or call us on 0845 5555 111 or 01525 370666 today.