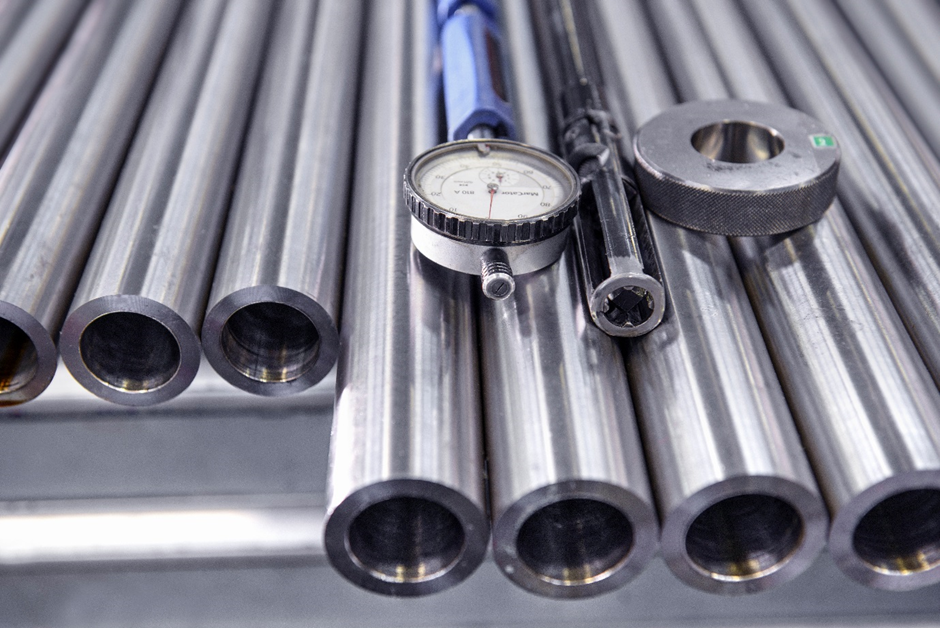 The impact of coronavirus on supply chains in 2020/21 has been immense. What started as a problem for China rapidly evolved into a global catastrophe, with supply chains experiencing considerable disruption due to trade restrictions and material shortages.
With the US-China trade war and Brexit causing uncertainties, UK manufacturers are facing increased pressure to review their global supply chains. From increasing their reliance on domestic suppliers to accumulating inventory, there are positive steps businesses can take to safeguard their operations in future.
Supply Chain Risk Management After Coronavirus
The Covid-19 crisis is not over. While the vaccination programme in the UK is turning the tide of the virus, infection levels in Europe and some other parts of the world continue to soar. In a world in which supply chains are heavily influenced by global affairs, ongoing disruption cannot be discounted. And it's not just a pandemic that causes problems; extreme weather, political unrest, armed conflict - even a container ship obstructing the Suez Canal - all have an instant impact on global supply chains. Therefore, future-proofing your supply chains is important to mitigate the problems experienced during the current crisis.
Identify Weak Points
A supply chain can involve many links, all offering specialist services that are mutually dependent so that, like a food chain, a shortage in one area can lead to scarcity for everyone. Businesses who manufacture complex products often subcontract components to specialists who, in turn, may rely on other suppliers for parts or services. Understanding the structure of the supply ecosystem will identify potential weak spots, while engaging with suppliers who, like Hone All, carry out all their services on-site without subcontractors, will help to avoid complications.
Carry Out A Risk Analysis
If your business is part of a complex supply ecosystem, it's tempting to save time by focusing on the main suppliers who account for most of your expenditure. Once, supply chain disruption that simultaneously affects all your main suppliers would have been unthinkable; Covid-19, however, has taught us that anything is possible, with disastrous effects for businesses whose entire supplier base was crippled.

Mapping the supplier ecosystem means grading each supplier according to individual risk, so that potential vulnerabilities can be identified. Not only does this enable you to consider the 'what if' factor, but also means you can plan for disruption by widening your supplier base or accumulating excess stock as a safety net.
Hold Safety Stock
As the world went into lockdown in 2020, Coronavirus supply chain disruption led to some surprising shortages on our supermarkets' shelves, including toilet roll, gaming consoles, and cat food. Holding safety stock may pose logistical and financial challenges – the cost of storage, for example – and goes against the principles of lean inventory. However, being able to draw on safety stock is critical during times of disruption, to enable your business to continue to meet lead times for your customers and prevents reputational damage to your brand.
Embrace New Technologies
As new technologies emerge, existing suppliers may become obsolete due to intensive costs, slow shipping, or high minimum orders. Businesses can boost their environmentally sustainable credentials by reducing their dependence on overseas suppliers. New technologies – automation, 3D printing, or continuous-flow manufacturing, for example – don't have to be delivered in-house: sourcing a UK supplier who is committed to cutting-edge technology is a rewarding option that facilitates a streamlined supply chain, while securing the benefits of working with a domestic partner.
Widen Your Supply Base
Increasingly, many businesses are reshoring, abandoning policies of seeking cheap labour or goods from China and the Far East. UK businesses, for example, are increasing their reliance on domestic suppliers or those in Europe, eliminating some of the risks of relying on global supply chains. Forging supplier relationships within the geographical region in which you sell offers additional benefits, such as lower freight costs, shorter delivery routes, and easier communication.

At Hone-All, we carry out all our services at our UK facility in Leighton Buzzard, as this enables us to enjoy total control over our supply chain, procurement, and lead times. By partnering with us, you can be assured of quicker, more cost-effective services without detriment to quality.
Hone All: Providing A UK Solution For Expert Precision Machining
We offer expert precision machining services for UK and overseas customers in the defence, aerospace, and hydraulics industries, among others. If you're looking to safeguard your supply chains in the post-Covid world, get in touch with our specialists today.