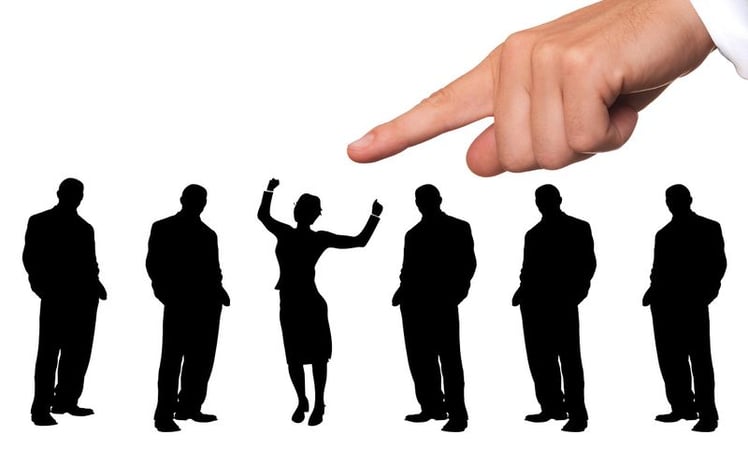 Recruitment has changed so much over the years, mainly due to the massive skills gap our industry is facing but also the meteoric rise of recruitment agencies serving the sector.
Years ago, engineers would walk in off the street, ask for a position and if the right skills and attitude were present, they would start the next day. This regularly happened to us, and one will always stay in our memory.
We didn't really have a position available but Roger, an older statesman within the local industry came to see us, he asked us for a chance as most companies were regarding him as too old at 60 and we kindly said to him "we can find you a few hours, will part time be ok?"
He joined our team the following Monday and never did less than a full-time week until the day he retired at 73 years old – the main reason being, his wife wanted to travel!
A similar scenario happened with our fantastic inspector Graham who "popped in on the off chance" despite being out of the industry for years, and being treated as too old, he had a great background with Rolls Royce and we hired him on the spot. He's an invaluable member of our team and we are so grateful for the wealth of experience and patience he has brought to us.
These days, this occurrence is rare. But both gentlemen had been regarded as too old to hire by other companies. And both had considered or had already left the industry.
Opportunities For Young Adults
In comparison, you may have read in our previous blog about our young chap who applied after we posted on Facebook requesting anyone with a passion for engineering to get in touch. He had applied for over 50 jobs after doing two years at college and could not even get an interview. He couldn't believe that we were not only willing to interview him, but happy to hire him with limited skill and experience and 6 months on, he's quickly becoming a highly skilled CNC turner.
The other young man who applied at the same time from the same social media plea for people with a passion for engineering has mastered his skill and will soon be moving on to other departments due to the amazing mind he has for questioning and improving processes and machinery. Without us, he would have continued installing and building flat-pack furniture!
The lack of apprenticeships offered, in conjunction with the failure of the Government to assist and fund effective training in engineering and manufacturing over the last 20+ years, has had a significant impact on our struggle to recruit and fill vacancies. However, has the rise in HR departments and employment legislation contributed just as much?
Are HR departments afraid to take a risk hiring the older generation due to the retirement legislation? And yet it is these super skilled engineers who are usually delighted to train and mentor the younger or less experienced as they see it as their legacy to keep engineering and manufacturing alive.
Does the multitude of administrative requirements for new starters prevent the hiring of employees who could be considered "long shots"?
Could this be why we lost so many engineers the last decade or two and have struggled to attract the youth into our industry?
Has the role and targets set within HR taken away that ability to take a risk?
There may indeed be a shortage of skills within engineering and manufacturing but how much of this is due to our own attitude and approach to hiring?
The Changes We Are Making
Our new approach to recruitment has resulted in a total of 5 new trainee engineers joining us – two of which have been recommended by the two adult apprentices we took on through the social media post spoken about here.
Not only have these new additions added value to our manufacturing process and assisted us in meeting our highly demanding production targets due to increased customer demand, but their fresh perspective and lack of previous experience has actually empowered them to question how things are done and why and resulted in multiple process improvements and machinery enhancements.
We are still using recruitment agencies for certain roles but only a select few with whom we have built relationships over the years as we have found a few of the agencies who approach us will not work to a fair refund scale which simply raises the question as to their confidence in the quality of the candidates and our confidence in how long they will stay.
As much as we have had some success with some of our recruitment partners, in general, we have found that our retention rate of the team we have found, hired directly and trained internally is above 90% and over 50% of our team have been with us more than 15 years, four for more than 20 years and one for more than 30 years. Disappointingly, these figures drop dramatically with agency hired staff.
Passion, attitude and aptitude are skills which can rarely be taught whereas engineering and manufacturing skills can be taught with a little time, patience, understanding and support. Attract and invest in those who really want to learn, to work with you, to be a part of your team and are looking for a long-term career within an industry they love - irrelevant of age, skill level or qualifications.
Let's attract new attitudes and fresh perspectives and although there may be an additional cost in the short term, the long term benefits to our businesses and industry will pay this back ten-fold.