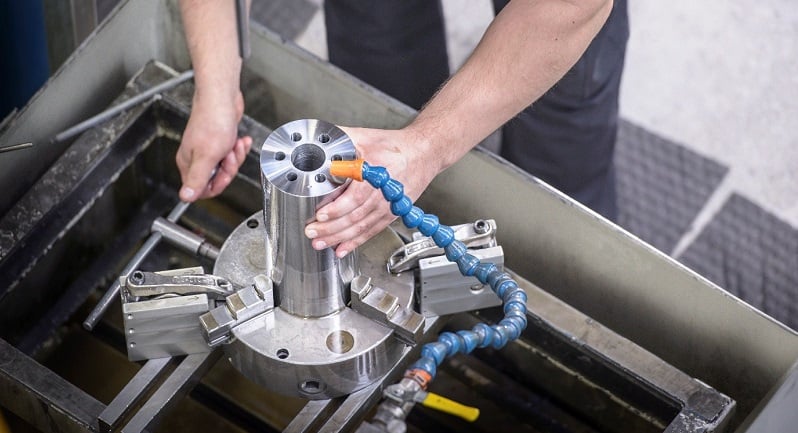 Hone-All was founded on a passion for excellence in the area of specialist honing. The company began as a family business that focused on developing the skills to manage tough projects. Since its launch, we have relocated to larger premises that support an effective large-scale production environment with the best technology for every task.
CNC honing takes many years and plenty of skill to perfect. Hone-All offers these traits, and our experience has allowed us to expand to include other equally challenging services, from gun drilling to deep hole boring and finally, CNC Turning.
Our CNC honing speciality allowed us to gain experience with security clearance and develop the supplier relationships needed to find hard-to-source supplies. These niche experiences have informed our expansion outside the boundaries of honing.
Hone All relies on the most technologically advanced equipment, but our reputation is built on more than mere tools. We have the training and experience to support the highest quality standards, having invested in our team for over 25 years.

We serve clients in several challenging industries, including:
Aerospace and defence
Hydraulics
Packaging and printing
Oil and gas
Medical equipment manufacturing
Motorsport

Accreditation & Experience
Hone-All is a preferred Rolls Royce Nuclear partner who has worked with nuclear submarine projects and other military supplies and has recently gained BAE Systems – Air approval. We have a current BSI certification to BS EN 9100 Rev D & ISO9001:2015, which is awarded to businesses that meet the organisation's stiff standards and pass its battery of assessments.

Versatility
The medical manufacturing and aerospace industries are particularly challenging, but the honing process is becoming increasingly automated, with high-volume precision bore production achieving sub-micron accuracy. Hone-All offers a range of the latest equipment to meet industry challenges, improve performance, and achieve high process capabilities. We recently added four more CNC lathes to our capacity to shorten lead times as our core focus is on tubular components.
Our honing reputation has attracted a range of material suppliers who've created customised products offering tolerances that many other market leaders can't offer. This has let us expand into CNC turning, deep hole boring, deep hole drilling, and CNC gun drilling. Hone-All also offers precision rollers and dynamic balancing.

Some industries require a wide range of diverse components with, for example, cross hatch finishes or bespoke requirements which require Hone-All to use their R&D expertise to design a method of achieving the impossible. Traditional machinery isn't always enough to meet their needs, so we have developed a huge range of tools large enough to handle bespoke tasks.

Many of the best specialists in CNC honing evolved from small family-run shops, and that's no coincidence. Such companies are able to dedicate time to their passions. Those who've focused on honing for many years have faced the industry's challenges as they've risen and have watched it evolve. They're intimately acquainted with the current technological landscape. Hone-All's extensive understanding of its niche enables us to provide accurate and detailed quotations and custom approaches to every job, formed on the basis of an efficient, focused supply chain.
To find out more, please call 0845 5555 111.