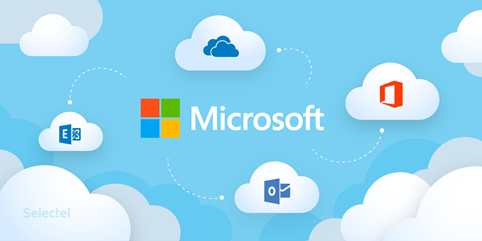 More than any other industrial sector, manufacturing depends on efficient supply chains. Previously, raw materials were transformed into finished products on a single site; however, globalisation has increased the availability of components, helping to suppress costs and increasing the selection of bespoke goods for customers.
The global nature of manufacturing supply chains did, however, play into the hands of the worldwide Covid-19 pandemic. From labour and materials shortages to surging consumer demand and stalled transportation, supply chain problems have wreaked havoc for manufacturers and customers alike, with the problems still persisting.
Now, Microsoft is helping manufacturing and supply chains with Cloud for Manufacturing. Designed to give customers better visibility of supply chains and the knowledge to proactively respond when issues occur, Cloud for Manufacturing helps with the digital transformation of the factory floor, uniting all aspects of a manufacturing business for seamless operations and fluid supply chains.
The Fragility Of Outdated Supply Chain Management
Effective supply chain management is critical to overcome the problems caused by the Covid-19 pandemic, with visibility and connectedness at the core.
When Microsoft analysed supply chains, they discovered that systems were invariably fragile. Many manufacturers relied on supply chains which had, historically, performed seamlessly - until exposed to the pressures of the pandemic. Long cycles and manual siloes of data failed to deliver the visibility needed for effective supply chain management, tempting manufacturers to rely on outmoded systems that appeared, on paper, to function well.
When the pandemic struck and worldwide lockdowns were implemented, factories were forced to close, air and shipping routes were suspended, and consumer demand wavered. Even when operatives were allowed onto the shop floor, a shortage of raw materials prevented them from producing the usual quantity of goods.
A Pre-emptive Tool
In response, Microsoft Cloud for Manufacturing improves connectivity between different teams in the manufacturing process and digitises the factory floor, enabling businesses to:
Establish more agile factories
Transform their workforce
Engage with customers in new ways
Create resilient supply chains
Unlock innovation
By switching from traditional manual systems, manufacturing businesses can embrace 'systems of reality', which allow them to connect marketplace activity, particularly customer demand, with the actions on the shop floor and in the supply chain.
By producing a more visible overview of the supply chain, manufacturers can insulate the supply chain to avoid being caught out by shortages of resources or surging demand for particular products.
Futureproof Your Business's Supply Chains With Hone-All
At Hone-All, we understand the importance of meeting your lead times and work proactively with our clients to deliver the highest standard of machined components on-time, without compromising on quality or functionality.
Although we are still only utilising a small proportion of Microsoft's software, we are continuing to develop our own manufacturing software and are constantly embracing the opportunities new technology brings.
We also invest in the latest technology to ensure that we meet demand, with particular attention paid to securing our supply chains both upstream and downstream, for a fluid operation that means our customers receive the parts they need, when they need.
To find out more about Hone-All's machining services, send us a message or call us on 01525 370666.