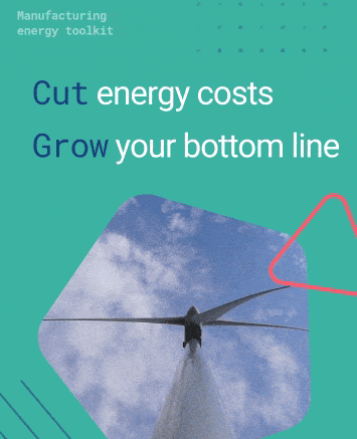 The UK has agreed an ambitious plan to tackle climate change by achieving net zero greenhouse gas (GHG) emissions by 2050. The industrial manufacturing sector, which has a key role to play in reducing the emission of GHGs, has made rapid progress in this area in the past three decades. In 2021, the manufacturing industry emitted approximately 80 million metric tons of carbon dioxide, a fall of 40 per cent since 1990.
In this article, we'll explore how the manufacturing industry is proactively embracing the challenge of achieving net zero emissions and its potential implications.
At The Forefront Of Change
The UK's industrial manufacturing executives have proven to be ahead of the curve in comprehending the potential effects of the net zero agenda on their companies. According to a recent survey, 88 per cent of executives are actively exploring strategies to reduce their business's carbon footprint and transition towards a greener future.
Decarbonisation In Action
To achieve net zero emissions, manufacturers are developing comprehensive decarbonisation plans that encompass a range of innovative strategies, such as improving energy and process efficiency which reduces emissions and enhances cost-efficiency. By implementing state-of-the-art technologies and practices, manufacturers are streamlining their operations while reducing their impact on the environment.
Circular Economy And Sustainable Practice
Another crucial aspect of the transition to net zero is the adoption of circular economy principles. Manufacturers are exploring ways to increase the reuse of products and raw materials, thereby minimising waste and resource depletion. A shift towards a circular economy not only aligns with environmental goals but also promotes economic resilience and mitigates supply chain problems where limited resources can be reused.
Clean Energy
Manufacturers are investing in alternative raw materials that are environmentally friendly and have a lower carbon footprint. Also, they are transitioning towards cleaner sources of energy, including solar electricity, hydrogen, and environmentally friendly fuels. By adopting these changes, businesses promote their commitment to sustainability and actively reduce the carbon intensity of manufacturing processes.
Creating A Sustainable Workforce
The shift towards net zero emissions is not just about meeting environmental targets but shaping a brighter future for the manufacturing industry. By embracing sustainability, manufacturing becomes a more desirable and innovative field in which to work. In turn, this results in the creation of highly skilled and lucrative green and digital employment opportunities across the country.
The Importance Of Clarity
For manufacturers to make the greatest impact on the drive for net zero, it's important that they have clarity about how to measure their carbon emissions, monitor progress, and report their findings. A multitude of approaches simply causes confusion, so it's vital that the Government commits the industry to reform by providing a simple tool for monitoring and measuring a manufacturer's carbon footprint and the parameters to which the industry should work to accelerate progress towards net zero.
Your Next Step
At Hone-All, we're committed to sustainability and supporting our customers to reduce their impact on the environment through effective eco-friendly strategies. For a free, no-obligation quotation, please get in touch on 01525 370666 or send us an enquiry.