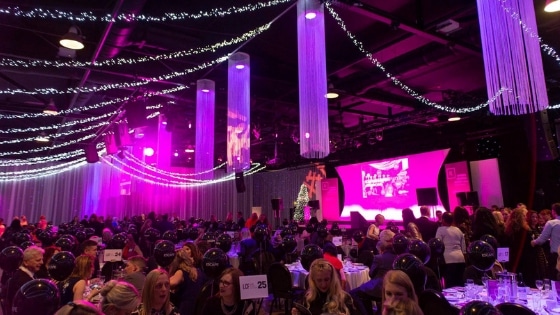 For individuals and businesses campaigning for greater female representation in the engineering and manufacturing sectors, the Forward Ladies (FL) National Awards & Summit, held at the end of November 2019, was an extremely positive event. The National Awards Grand Final, held in a prestigious event at the Royal Armouries in Leeds, was the culmination of several FL regional contests that took part earlier in the year, with finalists from each being submitted to the grand final.
The awards celebrated their 10th year in 2019 and have done a lot to highlight the contribution of women in positions of leadership in a range of traditionally male-dominated sectors – including aerospace and engineering.
The reward categories include:
Charities/Social Enterprises
Corporate Leadership
Emerging Leaders
Female Entrepreneurs
Mentor of the Year
Public Sector/Academic Leadership
Start-ups
Young Female Entrepreneurs
Male Agent of Change

Hone All Shortlisted For A Regional Award In London & The South
In 2019 we took an even closer interest in the Forward Ladies awards due to our director Andrea Rodney being shortlisted for the Female Entrepreneur Category for the London and the South region. The regional winners were announced at a busy awards event held in London on 27th September, at which Andrea and other representatives of the company were present. Although Andrea didn't receive the regional award in her category at this time, the fact that she was shortlisted in the face of stiff competition from other entrepreneurs is a credit to her efforts, and those of the whole Hone-All team.
To this day we are as proud as we were in November to have received this honour and we've come into the new year with our eyes firmly on the next prize – even higher heights in 2020!

2020 Awards Nominations
Nominations for the 2020 FL Regional Awards are now open, so if there is a woman in leadership in your business or supply chain who you feel deserves recognition, you can nominate her online by clicking here!

What Is Forward Ladies?
Forward Ladies is a global organisation set up to highlight the contribution of women in positions of business leadership. Its prestigious and highly regarded series of regional and national awards encourage innovation and creative thinking among female leaders and helps foster increased diversity and opportunity within the workplace. The organisation plays a major role in encouraging younger women to take up careers in management and specialist professions, and empowers women of all ages to take up the role of entrepreneurs, mentors, and wealth creators.

Find Out More
2020 is set to be a busy year for Hone All in terms of new projects and opportunities, and we can't wait to get stuck in. We will be attending several events throughout the year, so if you'd like to know more, please call us today on 0845 5555 111 or e-mail us at andrea@hone-all.co.uk
Image source: Forward Ladies