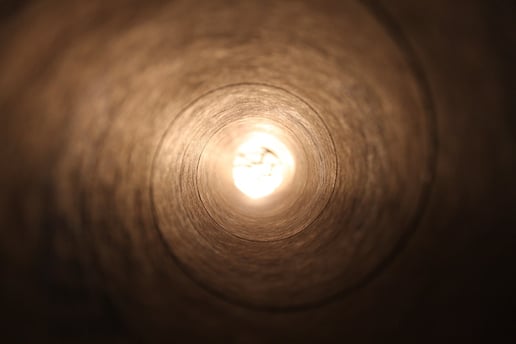 Gundrilling (alternatively called Deep Hole Drilling) is a reliable method used to make precision holes in a wide range of metal and plastic components. The method is known for its efficiency in creating perfectly round drilled holes and straight drill channels. However, sometimes mistakes are made with gundrilling that affects the final accuracy of the result.
These are the most common ones to be aware of:
1) Using The Wrong Nose Grind Geometry
Standard gundrill tips utilise an N8 nose grind, with an R1 relief. These have an inner angle of 20°, with a 25° dub off and a 30° outer angle. Nose grind is important because it affects how swarf chips are formed, the finish of the drilled hole and coolant flow. Using the wrong nose grind may result in pressure build up, erratic flow rate and an unsatisfactory finish. N8 nose grinds are great for some materials – such as nickel alloys or stainless steel, but can be problematic when working with brass or aluminium. With these metals you should try an N4 nose grind with an R4 relief. These have the same inner angle and dub off of the N8, but have a shallower outer angle of only 15°.
2) Tip Selection
Drill tips can have one or two holes depending on the diameter of the gundrill and come in a variety of materials and forms. Choosing the wrong tip or drill grind for your application can lead quality issues and / or a build-up of swarf in the bore causing blockages and excess pressure.
3) Guide Hole
If no dedicated gundrilling machine is available, you can use a CNC lathe to carry out the operation, but the speed bit system requires you to drill a start hole first to ensure the gundrill has an accurate starting point. This needs to be at just the right depth, tightness and straightness – within the tolerances of the gundrill diameter. However, getting the start hole wrong will cause you issues. Be conservative when planning your start hole parameters. Defining the specs too tightly may give you insufficient room to manoeuvre when making the main cut, especially when using small drill bits.
4) How Much Pressure?
Your goal should be a steady coolant stream, not a rush or dribble! The smaller your drill bits, the higher psi you will need to apply to achieve this. A very common mistake is not applying the correct pressure. Too much and you risk damage to the drill. Too little and you compromise the quality of your result.
High Quality Gundrilling Solutions From Hone-All Precision
We specialise in a range of gun drilling and other CNC solutions for precision parts used in many different industries. Chat with us about your project requirements and ensure your drilling is carried out quickly and with precision accuracy. You can request a quote online by filling in our online contact form. Alternatively, you can chat one of our team by calling 0845 5555 111.