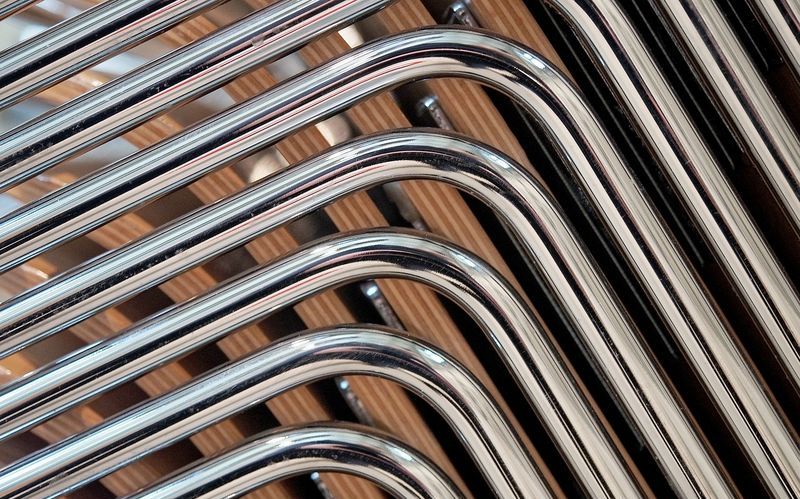 It's hard to imagine a world without tubes. Through them, liquids and gasses flow, and energy moves. Tubular components have travelled to the depths of the Mariana trench, have touched the surface of Mars, and have delivered life-saving injections to billions of humans and animals.
At Hone-All, we are proud to be a part of this integral metal fabric that keeps the world functioning, developing, and exploring. Remarkably humble, these small marvels of design certainly get an appreciative nod from everyone here.
Metal tube manufacturers and clients often pair up for life. Whether it is a string of orders for bespoke parts, or regular orders, the correct choice of manufacturer is critical. As such, it – quite literally – pays to get it right.
There is generic advice on this topic easily available all over the internet, but the basics are to find someone who knows what they are doing, make sure that they can complete orders on time and check that they can communicate.
Everyone claims to be able to do all of these things. Here's what to really look for, and how to do it properly.
Research Metal Tubing Manufacturers
For anyone with tight deadlines, the word 'research' can send shivers down the spine. Often time consuming, research can also be bewildering.
Therefore, the scientific advice is to keep it simple.
When it comes to metal tube manufacturing, focus on four key questions:
What is the priority: quality, cost or lead time?
What are the minimum qualification requirements?
How much follow-up support is needed?
How important is the development of the long term relationship?
These questions help to narrow the search parameters.
Quality Or Cost
If quality is the focus, then you know that you want to shop local. Foreign companies often have competitive prices, but the prices are usually low for a reason and the cost of queries or quality issues often outweigh any front-end savings. This is fine if precision is not paramount.
Determine your priority, and you will narrow your search parameters.
Tube Manufacturing Qualifications
If you require precision engineering, make sure that the company has the necessary capacity and credentials. As a minimum, check for the BS EN ISO 9001 Certificate of Registration, which should be easily available on the company website. For example, here's ours. Experienced companies such as Hone-All will have a range of certificates and approvals.
Follow-Up
Many engineering projects are bespoke or complex. Sometimes it is helpful to know that an engineer is always a short distance away so that you always have access to expertise. Make sure that the manufacturer is willing and able to develop a relationship and works with you to ensure the best quality product can be produced and delivered in the most cost and time effective manner.
Experienced Tubing Manufacturer
The importance of time is related to experience. More experienced companies will be faster, more efficient, and more streamlined. However, everyone has to start somewhere. If you have all the time in the world, consider giving a new manufacturer a chance. If you have narrow time margins, or can't afford the manufacturer to make a mistake, always opt for the bonus of tried-and-tested practice.
Tour The Facility
In the days where so much information is digitally accessible, touring a facility may seem redundant. However, in manufacturing it is often crucial to visit the premises. This is partly so that you can assess the manufacturer and establish the quality of the machinery and equipment – particularly inspection capabilities.
However, it is also about the all-important relationship between manufacturer and client. Tube manufacturing is precision process, and manufacturers invest considerable care and attention into ensuring it is precise and robust. A good rapport between all involved is helpful, and experiencing the premises can help to build the bonds that can stretch for decades.
At the same time, understanding whether or not a manufacturer is up to the task requires seeing the performance in action. When touring the facility, look for several key factors:
Cleanliness
Cleanliness is vital in precision tube manufacturing. Contaminants can prevent machines from achieving their microscopic variables. If the workshop is not well-maintained, walk away.
Organisation
In order for production to be carried out on time, everything needs to be organised. If the workshop is calm, it is a good sign that the company are on top of their workload.
Investment
The industry is constantly evolving, and so too are the demands. Precision, time, and quality are of the utmost importance. Good companies will continually invest in new equipment, training and development. They will also communicate openly and comprehensively about their services. For Hone-All, ours are clearly explained in one of our free guides.
Friendliness
Friendliness is an indicator that an organisation has deep communicative capabilities at a cultural level. Good communication is linked to productivity, efficiency, and problem-solving. If staff are relaxed with each other and their clients, it usually means that the team is focused on quality and productive.
Asking The Right Questions
In the manufacturing world, the right link between manufacturer and client can produce astonishing results. In industries that constantly innovate, relationships can open new doors for everybody involved. However, choose metal tubal manufacturers with care. Quality, time, and experience are important variables. Ask yourself the correct questions and you will guarantee the best possible results in the shortest of time frames.