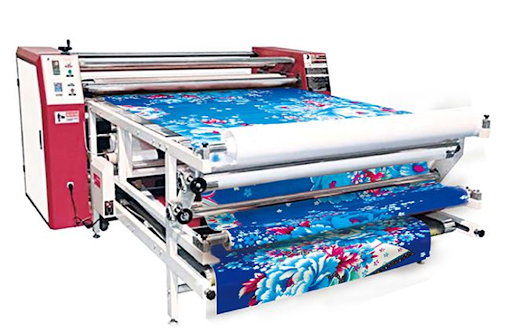 Industrial rollers are key components in many types of machinery, particularly in the printing and packaging industry. They are predominantly used to move a variety of product through complex processing equipment but also provide essential support when material is moved through a machine, preventing it from becoming out of place, dislodged, or jammed. For example, a printing press that produces large sheets of labels for food packaging, or fabrics and wallpapers, must be able to deliver consistently high quality, quickly. Even a tiny movement as material is fed through the press will result in distorted or misplaced images, rendering the print redundant and wasting time and money to correct the problem.
There are several types of industrial rollers, including:
Drive rollers, which isolate vibration and shock, connect driven shafts to each other, and synchronise movements between shafts.
Guide rollers, which are used to direct or guide an object in a particular direction.
Conveyor rollers - the most common industrial roller – move products or loose bulk goods across long distances and are essential for efficient transportation.
Industrial rollers are used in a variety of situations, including conveyor systems, printing presses, feeding machines, bending machines, and stamping presses. They also feature in an increasingly wide range of applications, from drying and annealing to embossing and metal processing.
Most rollers are coated with elastomeric materials, such as EPDM, polyurethane, and neoprene, with an aluminium or steel core.
Why invest in high-quality industrial rollers?
It always pays to invest in high quality industrial rollers manufactured in the UK. Cheaper rollers, often manufactured outside the EU using substandard materials, rarely meet the high standards that UK businesses need for durable and reliable operations, leading to:
Poor output, such as badly printed material.

Premature wear and failure, leading to unplanned downtime and cost to replace rollers.

Grinding of machine parts, resulting in damage to expensive equipment.
Purchasing cheap rollers from overseas is invariably a false economy. However, investing in high-quality industrial rollers that are manufactured in a UK facility to demanding quality standards, such as ISO 9001 or EN 9100, will offer the reassurance that you're purchasing rollers that deliver outstanding results and long-term durability.
Contact Hone-All for your precision roller needs
At Hone-All, we manufacture high quality precision rollers for the print, packaging and converting industries. Manufactured to the highest standards, our rollers are sure to deliver the quality, reliability, and durability you need. To find out more or obtain a free, no-obligation quote, please get in touch by calling 01525 370666.