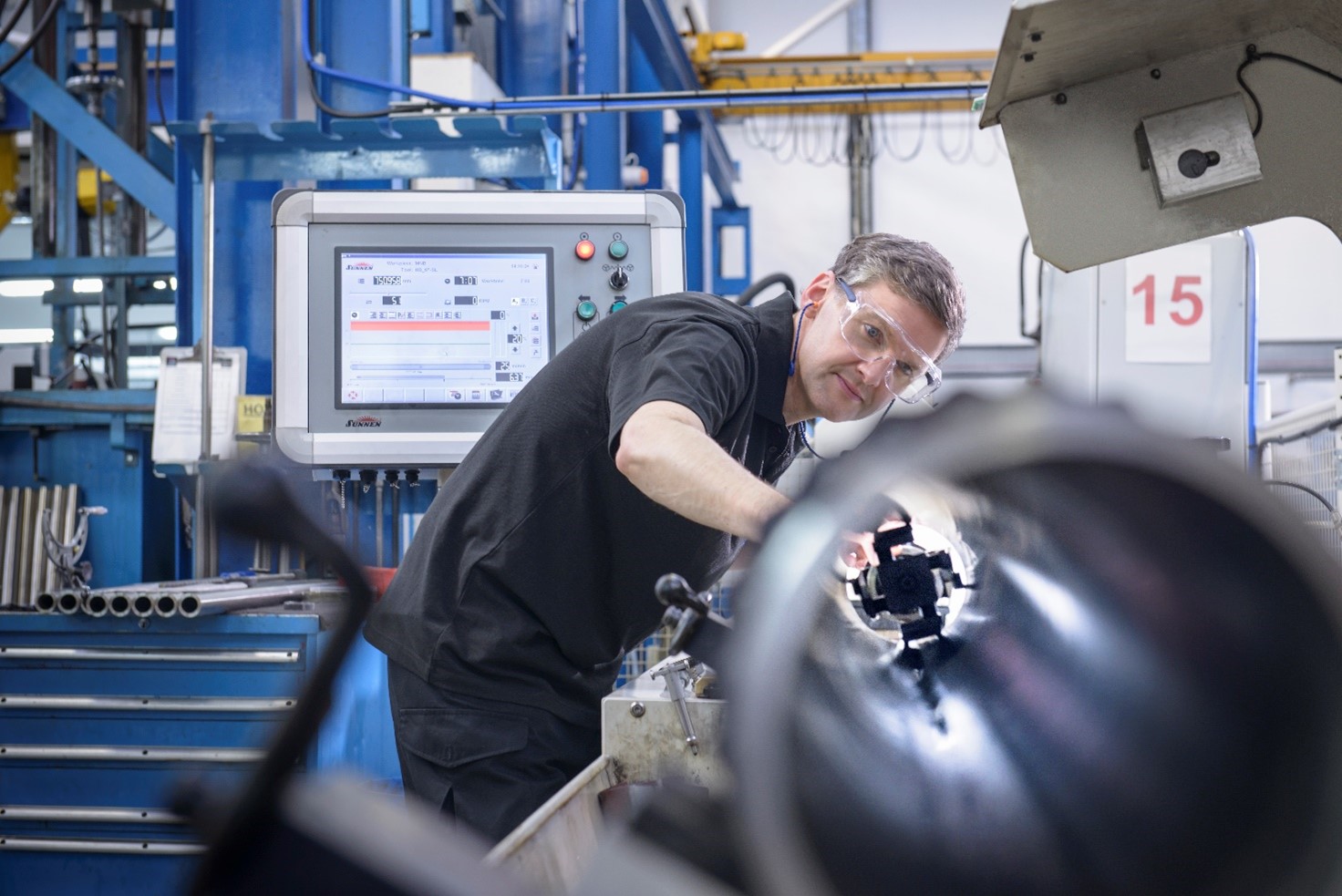 Honing is a machining process that uses an abrasive stone or emery paper to the surface of a workpiece along a controlled path, to improve its geometric form or create a specific surface finish.
At Hone-All, our expert CNC honing services utilise the latest Computer Numerical Control (CNC) technology to deliver high-quality results. We can hone round bores within a tolerance of ±0,005mm between 1.5mm and 500mm, although the tolerance offered does increase relative to the bore size.
Our CNC honing, which meets international quality standards, including ISO 9001 and BS EN 9100, is carried out at our facility in Leighton Buzzard, enabling us to carefully manage the entire process for exceptional quality and performance.
Areas Of Specialty
We have extensive experience in providing CNC honing services to businesses in the UK and overseas industries in a variety of precision manufacturing sectors:
Information/Parameters We Need To Quote For CNC Honing
The material specification – this is essential to ensure accurate quoting as material properties differ, as do the speeds, feeds and products required to hone them efficiently.

Outside diameter – we need this to assess which machine the component can be held on.
Inside diameter – this is required to ensure we have tooling, as honing tool sizes are available relative to the length of the bore diameter requiring honing.
Overall length – as with the first two, these are required for tooling and machine capacity judgements.
The type of bore required i.e., through, blind – if blind, is there a relief as honing tooling will never achieve full depth due to the design of the tools themselves. Alternatively, is it a tandem, keyway or serrated bore? All of these add complexity to the process, often requiring specialised tooling.
The bore tolerance – bore tolerance is a major factor when quoting the honing process, as the tighter the tolerance, the harder it is to achieve, depending on the bore diameter.
The surface finish requirement – this is needed to ensure we are quoting the correct finish for the appropriate application. Unbelievably, you can supply a finish which is TOO good for certain applications.
Roundness, straightness or cylindricity specifications – these are required to ensure we can meet all required parameters.
Stock removal – this is essential to guarantee we are quoting you the best possible price, as the more stock, the more time the process takes. If there is excessive stock, we also have to factor time for the material to "cool", as the bores can shrink back after they have heated during the honing process.
Whether any bespoke gauging is available from you, as highly specialised gauging can be extremely costly and can sometimes render the job not financially viable if only a small volume is required.



Why Choose Hone-All For CNC Honing?
However complex your engineering project, our precision engineering experts possess the skills and knowledge to ensure our CNC honing delivers the highest quality standards. By choosing Hone-All, you can be assured of:
A bespoke approach to your engineering project that takes account of your specific needs.


An unwavering commitment to excellence, safety, and reliability.


Decades of experience in the field of CNC honing enables us to tackle any project.


Our investment in cutting-edge CNC technology drives high-quality results.


A clear explanation of costs and timescales.


To find out more about our CNC honing services, please call 01525 370666 or request a quote and our team will be in touch.